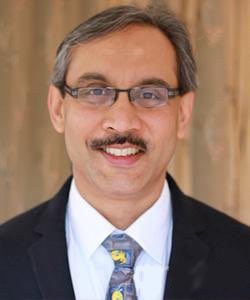 Dr Harish Nayak graduated from KMC Mangalore as the Blue Ribbon Student winning the TMA Pai Gold Medal. He then specialized in Ophthalmology at the T N Medical College in Bombay and at the L V Prasad Eye Institute in Hyderabad.
Dr Nayak has served on Orbis the Worlds Only Flying Eye Hospital as Staff and Chief Ophthalmologist for over two years.
Dr Nayak received further training, in pediatric opthalmalogy, at the B C Children's Hospital, Canada where he was was awarded the John-Pratt Johnson Fellowship, and at the Alder Hey Children's Hospital, UK, one of the largest pediatric hospitals in Europe.
He was a Consultant Paediatric Ophthalmologist for 5 years at Alder Hey Children's Hospital before returning to India in 2015.
In addition to Nayak Clinic, Dr. Harish Nayak also practices at the Manipal Hospital on Old Airport Road and at Cloudnine Hospitals on Old Airport Road and in Jayanagar.